Thursday, August 11, 2011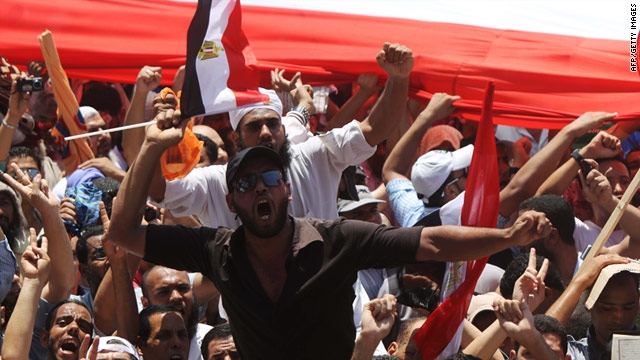 The town of el Arish in Egypt sits on the clear blue waters of the Mediterranean, its fine beaches lined by palm-trees. Developers have built luxury resorts close to this town of about 100,000 people.
But in the aftermath of the Arab Spring, el Arish is becoming known for something far different from tourism. A well-armed jihadist group is making its presence felt on the dusty streets here, intimidating opponents and demanding Egypt becomes an Islamist state.
On a scorching hot day late in July, several dozen people were demonstrating outside the al Nasr mosque in el Arish after Friday prayers. They were Salafists - conservative Islamists who want Egypt governed according to Islamic law. But not conservative enough for members of the Takfir-wal Hijra - a group sympathetic to al Qaeda's goal of establishing an Islamic Caliphate.
Mohamed Mahmoud, who was among the protestors, recalls what happened that day. "The Takfiris stormed in by the hundreds mounted on pickup trucks and motorcycles waving black flags, a symbol of Jihad," he told CNN from a safe house not far from el Arish.
"The militants were heavily armed with machine guns, hand grenades and rocked-propelled grenades," he said.
"They attacked two police stations and scared the residents under the name of Jihad. We only call for Jihad if someone attacks our Islamic country or people," added Mahmoud.