Tuesday, August 2, 2011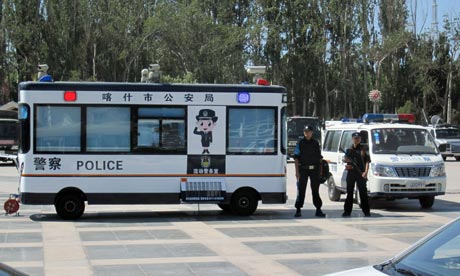 China on Monday blamed 'religious extremists' trained in jihadi terror camps in Pakistan for executing bold weekend attacks in Xinjiang that left 11 dead, including five suspects gunned down by the police. Pakistan quickly released a statement deploring terrorism and assuring China of
'full cooperation' against the separatist East Turkestan Islamic Movement (ETIM). The ETIM, which is demanding independence for China's Muslim Uighur minority, is said to have links with al-Qaeda camps in Pakistan and Afghanistan along the borders of Xinjiang.
The head of Pakistan's Inter-Services Intelligence, General Shuja Pasha, is in Beijing and the Uighur terror issues will figure prominently in his talks with this Chinese counterparts.
China has blamed several attacks in the last three years on ETIM separatists, but it is unusual for its leadership to publicly link a terror attack to Pakistan, a country that Beijing calls "an all-weather ally" and is rarely criticised openly.