Friday, July 15, 2011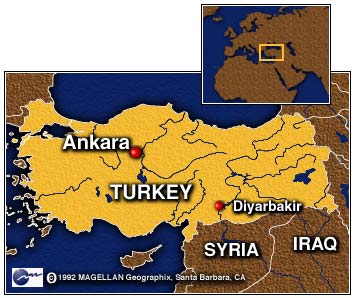 Terrorists killed 13 soldiers and wounded seven others in an ambush that marked the worst attack since the outlawed Kurdistan Workers' Party (PKK) ended a cease-fire in February.
The state-run Anatolia news agency reported on Thursday that two of the wounded soldiers are in critical condition. Prime Minister Recep Tayyip Erdoğan immediately called a meeting in Ankara with army and intelligence chiefs as well as the interior minister and the head of the paramilitary gendarmerie.
Security forces, backed by warplanes, have launched a hunt for the PKK members responsible in the mountains of Diyarbakır province. Erdoğan and Chief of General Staff Işık Koşaner cancelled their programs to attend a meeting with National Intelligence Organization (MİT) head Hakan Fidan at the Prime Ministry to deal with the latest deadly attack.