Tuesday, June 28, 2011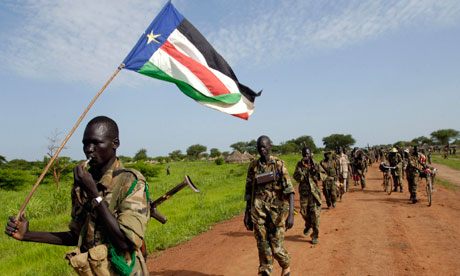 Sixteen people, including eight women and children, were killed when a Sudanese war plane bombed a village in the Nuba mountains, which for three weeks has been the scene of daily aerial attacks in a new war along the country's volatile north-south border.
Medical staff at a nearby clinic said the dead included a three-year-old child and an eight-month-old baby. They said another 32 people were wounded in Sunday's attack, many of them seriously.
A Nuba witness to the aftermath of the attack said a government Antonov plane had dropped five bombs on the market and water point of Kurchi, a village in a part of the mountains controlled by Nuba enrolled in the Sudan People's Liberation Army (SPLA) of South Sudan.