Sunday, May 22, 2011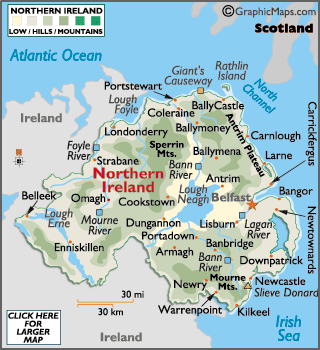 Masked men, allegedly shouting they were members of the Irish Republican Army, abandoned a small bomb and fled a commercial area in Londonderry, Northern Ireland, the mayor said Saturday.
Londonderry Mayor Colum Eastwood, a member of the Social Democratic Party, said the bomb was carried into the office of the Santander bank on Shipquay Street on Saturday by the men who immediately fled the scene. The bomb, which exploded an hour later, did not cause injuries or substantial damage, he said.
Justice Minister David Ford condemned the attack: "This bomb was left in the centre of a shopping area on a Saturday afternoon as people were going about their normal business. It is an attack on the local community and I condemn it wholeheartedly."