Tuesday, May 10, 2011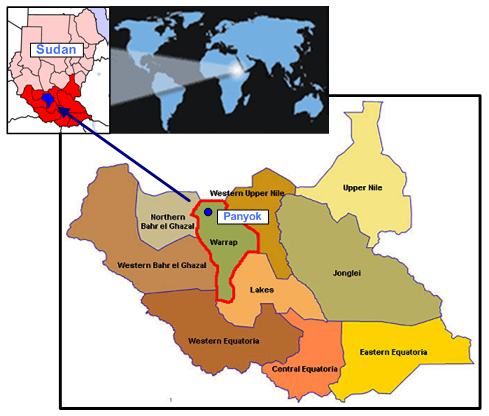 A south Sudan rebel group carried out a cattle raid in Warrap state that led to 82 deaths, women and children among them, a southern army spokesman said on Tuesday, the latest deadly violence to hit the nation in waiting.
Militiamen, under the leadership of Philip Bepan, attacked southern troops of the Sudan People's Liberation Army (SPLA) in neighbouring Unity state on Saturday, SPLA spokesman Philip Aguer told AFP. "They were chased away and went to Warrap state, where they attacked cattle camps on May 8, at a place called Balhom Weth. They killed 34 and wounded 45 civilians, including women and children," he said.
"On the same day they were returning with the looted cattle, they were ambushed by the cattle herders. Forty-eight of the militia were killed and 48 of their new AK-47 rifles were taken," he added.
The wave of violence across the south, that has included clashes between rival ethnic groups over resources such as land and cattle, has left more than 1,000 people dead and forced at least 100,000 to flee their homes, according to UN figures.