Monday, January 17, 2011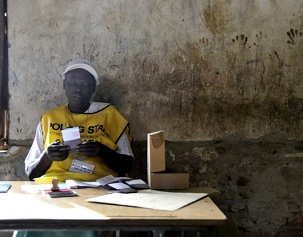 Both the UN and international election observers hail last week's referendum on independence in South Sudan as a success. Meanwhile, the counting of the ballots has already started in Juba.
The UN panel tasked with monitoring the referendum on the future status of South Sudan already yesterday said it was "satisfied" with the polling, which had lasted for a week and ended on Saturday. The UN panel concluded the process had been well organised and enabled the people of the region to express their will freely.
The panel, headed by former Tanzanian President Benjamin Mkapa, again confirmed that the 60 percent voter turnout threshold for the referendum to be valid had been met. The presence of over 22,000 Sudanese and international observers helped make the process transparent, the members of the panel said, adding that staff at referendum centres "coped admirably with the very high turnout."
The News:
http://www.afrol.com/articles/37099