Friday, April 7, 2023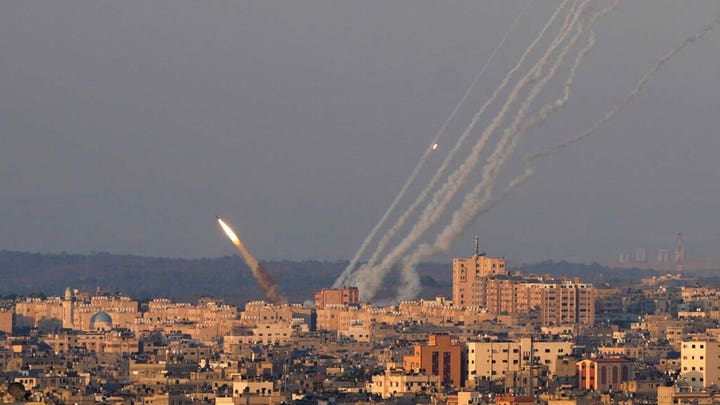 Militants fired rockets from Gaza and Lebanon toward Israel on Thursday, following confrontations between Israeli police and Palestinian worshippers at a major Muslim shrine in Jerusalem for a second day in a row.
The escalation at the Al-Aqsa Mosque compound, which sits on the fault line of the Israeli-Palestinian conflict, came during a volatile period in which the Muslim holy month of Ramadan and the Jewish holiday of Passover overlap. The shrine is in Jerusalem's Old City, where Easter week rituals unfolded at the same time.
Palestinian militants fired rockets from Gaza toward Israel for a second day Thursday, in an apparent response to the events at the Al-Aqsa shrine. It is the third-holiest site in Islam and stands on a hilltop known to Jews as the Temple Mount, which is the holiest site in Judaism. Conflicting claims over it have spilled into violence before, including a bloody 11-day war two years ago between Israel and Hamas, the Islamic militant group that rules Gaza.
The News:
https://www.marketwa … of-passover-e238bb6d
Posted at 00:34:57
(568 visits)

Find related information in War, Middle East