Friday, May 21, 2021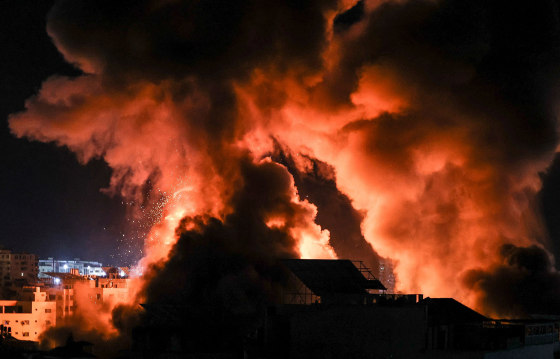 Israel's government and Hamas agreed to a bilateral cease-fire on Thursday to halt nearly two weeks of fighting that has left hundreds dead and parts of the impoverished Gaza Strip reduced to rubble.
Prime Minister Benjamin Netanyahu's security cabinet agreed "to accept the Egyptian initiative for a bilateral cease-fire, which will take effect at a later date," the government said in a statement.
The truce comes after international diplomatic efforts and growing pressure from Israel's closest ally, the United States, to bring an end to the most intense conflict between Israel and Hamas since the 2014 war in Gaza.
Senior Hamas leader Osama Hamdan told Lebanon's Al-Mayadeen TV channel that the cease-fire would begin Friday at 2 a.m. local time (7 p.m. ET). "We obtained guarantees from the mediators that the aggression on Gaza will stop," he said.
The Egyptian government confirmed the time of the "mutual and simultaneous" cease-fire in a statement.
The News:
https://www.nbcnews. … za-conflict-n1268004
Posted at 00:48:19
(289 visits)

Find related information in War, Middle East