Sunday, February 9, 2020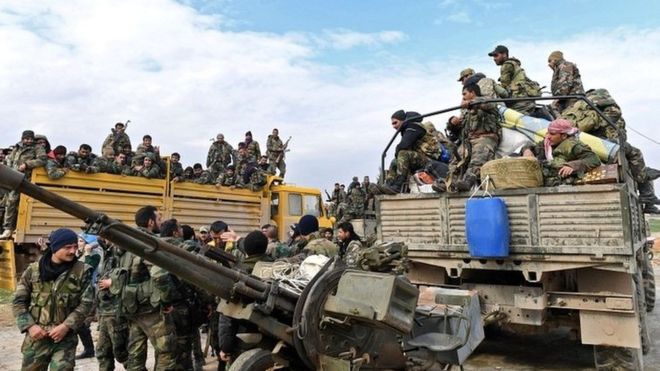 Syrian regime's troops entered a strategic town in the country's last rebel stronghold on Feb. 6 after fierce clashes with opposition fighters.
The push by Bashar Assad's forces into towns and villages in the northwestern Idlib province has caused the displacement of more than a half-million people in just over two months, compounding a humanitarian disaster in the region packed with internally displaced people.
It has also angered Turkey and risked a military confrontation between Turkish and Syrian troops.
The town of Saraqeb, near the Turkish border, has been at the center of intense fighting for days. Opposition fighters pushed out the regime's forces who entered it on Feb. 5, while Turkey sent in new reinforcements on Feb. 6 and threatened to use force to compel the Syrian forces to retreat by the end of the month.
The News:
https://www.hurriyet … town-in-idlib-151833
Posted at 00:17:26
(1857 visits)

Find related information in War, Middle East