Monday, October 14, 2019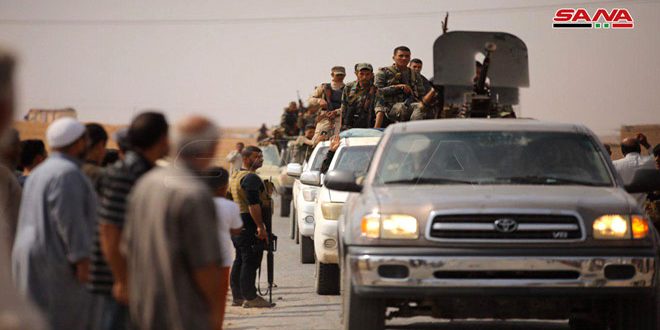 Units of the army entered on Monday evening Manbij city in Aleppo north-eastern countryside.
Earlier, the Syrian Arab Army entered a large number of villages and towns in the southern, southwestern and northern countryside of Raqqa, al-Tabqa city and its countryside and al-Tabqa military airport, SANA reporter said.
Units of the army also entered Tal Tamr town in the northwestern Hasaka to face the Turkish aggression amid the welcome of people.
The reporter added that upon arrival of the army units to Ayn Issa in Raqqa northern countryside, people gathered at the town entrance to welcome them.
The News:
https://www.sana.sy/en/?p=175817
Posted at 23:07:01
(526 visits)

Find related information in War, Middle East