Monday, September 2, 2019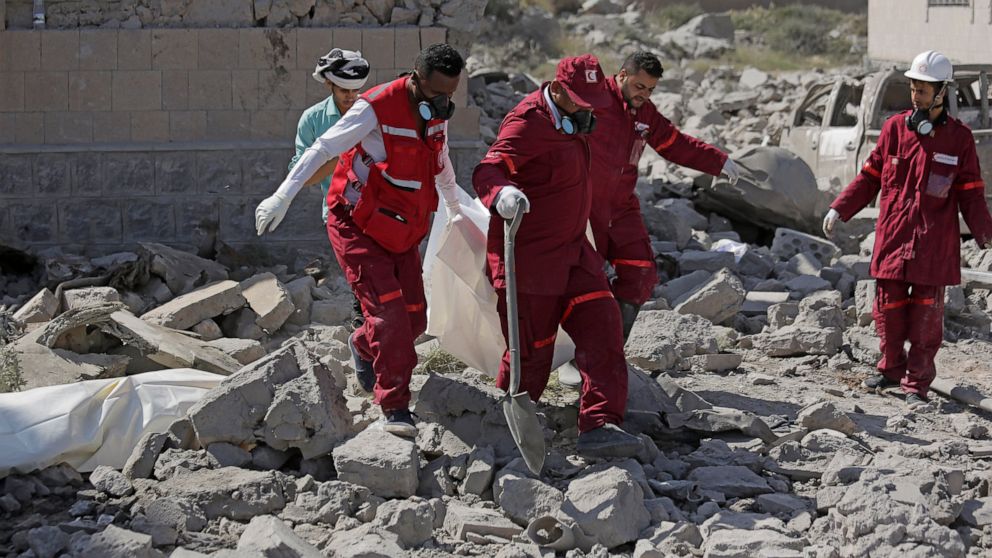 Yemeni medics said on Monday they pulled dozens of bodies from the rubble of a Houthi rebel-run detention center that was hit a day earlier by Saudi-led coalition airstrikes, killing over 100 people and wounding dozens.
The attack was one of the deadliest in more than four years of war in Yemen that have claimed tens of thousands of lives, thrust millions to the brink of famine and spawned the world's worst humanitarian crisis.
The Saudi-led coalition, which has fought the Iran-backed Houthis since 2015, has faced international criticism for airstrikes that have hit schools, hospitals and wedding parties, killing thousands of civilians.
By late Monday, Yemen's Red Crescent said 88 bodies had been pulled from the ruins of the detention center in southwestern Dhamar province. Bashir al-Dawrani, a spokesman for Yemeni Red Crescent in Dhamar, told The Associated Press that 53 bodies were recovered Sunday and another 35 on Monday before search efforts halted for the night.
The News:
https://abcnews.go.c … prison-kill-65336597
Posted at 23:20:31
(486 visits)

Find related information in War, Middle East