Tuesday, April 2, 2019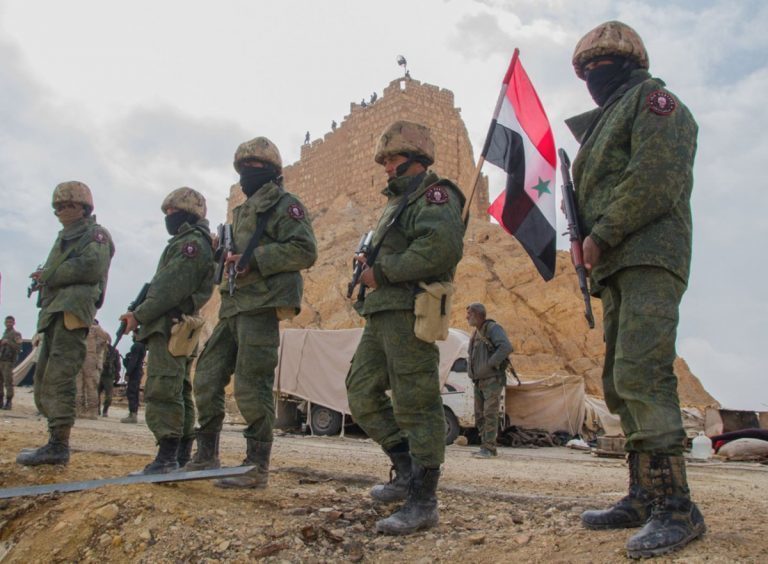 A large number of Islamic State (ISIS/ISIL/IS/Daesh) fighters have escaped the Baghouz pocket in eastern Deir Ezzor and made their way to the Palmyra countryside, a military source near the ancient city told Al-Masdar News last night.
According to the military source, the Islamic State fighters have now taken refuge in the desert region near the T-2 Pumping Station, which was previously under the control until the Syrian Arab Army (SAA) launched their offensive to capture Albukamal in southeast Deir Ezzor.
On Monday, the escaped ISIS fighters carried out another powerful attack against the Syrian Army troops near Palmyra, prompting the Syrian Arab Air Force (SAAF) to get involved for the first time in several weeks.
The Islamic State was reportedly involved in a heated battle with the Syrian Army for a couple hours on Monday; it would end once the Syrian Air Force began to launch airstrikes on the terrorist combatants in the Palmyra countryside.
The News:
https://www.almasdar … troops-near-palmyra/
Posted at 22:06:28
(831 visits)

Find related information in War, Middle East