Wednesday, November 28, 2018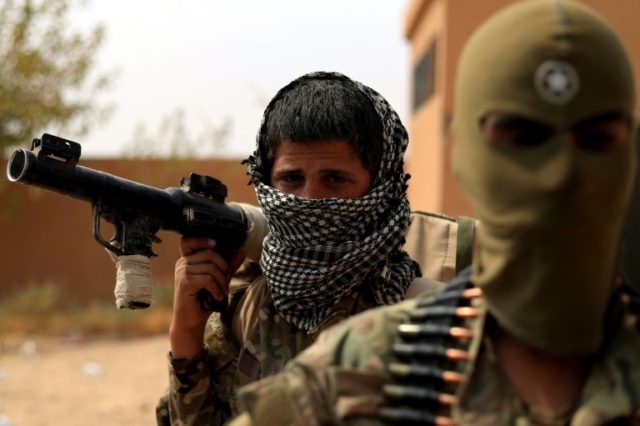 Islamic State (ISIS/ISIL) jihadists in northern Syria have launched a campaign targeting the Kurdish-led Syrian Democratic Forces (SDF), an American ally, a U.K.-based monitor group warned on Tuesday.
Citing the Syrian Observatory for Human Rights (SOHR), which uses a network of sources on the ground to monitor the conflict, the Agency France-Presse (AFP) news agency described weekend clashes between ISIS and the SDF as "counter-attacks" mounted by ISIS "from their embattled holdout in eastern Syria."
According to the Observatory, ISIS came out of its last stronghold on Friday to attack a region in northern Syria's Deir Ezzor province near the Iraqi border where SDF fighters and U.S.-led coalition advisers are based.
The ISIS "counter-attacks targeted the villages of Al-Bahra and Gharanij and an area close to the Al-Tanak oilfield, which is commercially active but is also an SDF military position," AFP noted.
The News:
https://www.breitbar … urdish-forces-syria/
Posted at 23:49:01
(750 visits)

Find related information in War, Middle East