Sunday, June 3, 2018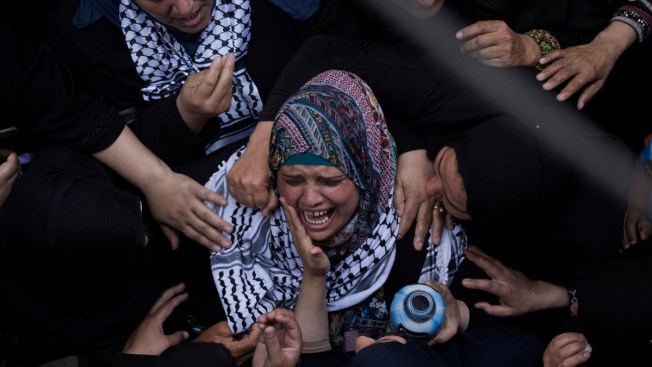 The Israeli military struck Hamas militant sites in Gaza early Sunday in response to the resumption of rocket fire toward Israel, which threatened to unravel an informal cease-fire that had held since a flare-up of violence last week.
The military said it hit 15 Hamas targets, including military compounds, munition factories and naval forces. The strikes come after militants broke days of calm along the volatile frontier by firing projectiles toward Israeli communities.
Israel's Iron Done defense system intercepted some and others landed in Gaza. Sirens wailed in southern Israel overnight warning of incoming rockets. No one was hurt on either side.
Last week, Gaza militants fired dozens of mortar shells and Israel struck back, in the most violent exchange between the two sides since the 2014 war.
The News:
https://www.nbcphila … ocket-484411881.html
Posted at 22:02:13
(562 visits)

Find related information in War, Middle East