Friday, April 13, 2018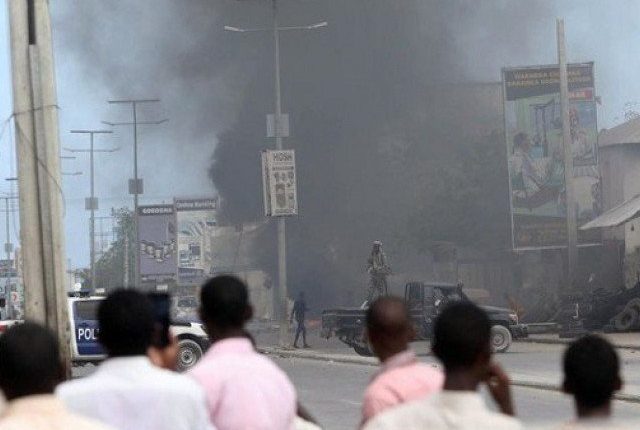 A bomb exploded at a packed football stadium in southern Somalia and killed five spectators while wounding several others, police said Thursday evening.
The Somalia-based, al-Qaeda-linked al-Shabaab extremist group immediately claimed responsibility for the explosion in the port town of Barawe. Witnesses said the bomb had been buried in the sandy stadium and went off during the local-level match.
Most of the eight people wounded were in serious condition and were being treated at a local hospital, police Col. Abdirizak Ahmed told The Associated Press.
Barawe once was a key al-Shabaab stronghold before Somali and African Union forces seized the town and drove out the extremists, who had banned sports activities in areas under their control. Al-Shabaab still has a large presence in Lower Shabelle region and has carried out several attacks in the town.
The News:
http://calgarysun.co … 8d-8421-418ebeac9d2e
Posted at 23:40:21
(494 visits)