Tuesday, July 18, 2017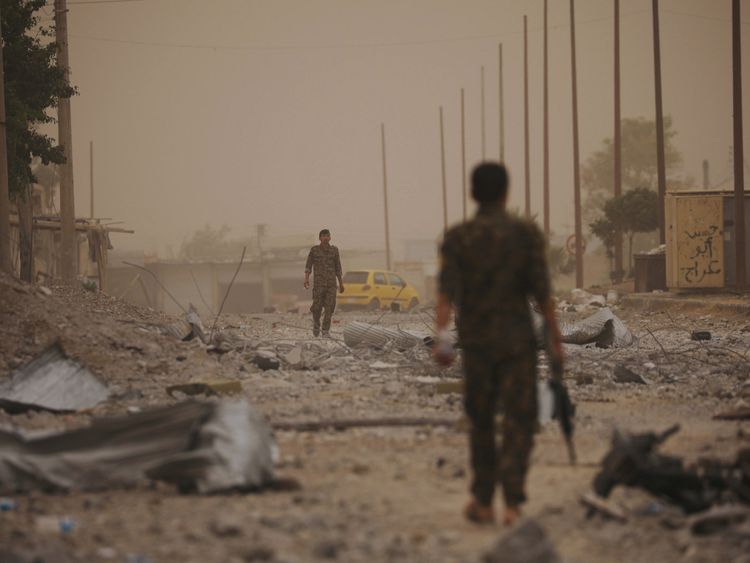 Intense clashes have broken out between US-backed Syrian fighters and Islamic State militants in the heart of Raqqa - the extremist group's self-styled capital.
At least 180 civilians in areas controlled by IS have managed to flee, with the Syrian Observatory for Human Rights putting that number in the hundreds.
The Syrian Democratic Forces (SDF), who are Kurdish led, have been one of the most effective groups fighting IS in the war-torn country.
Their offence to capture Raqqa was launched on 6 June, and they have already seized control of several areas.
Reports suggest the fighting is concentrated in the southwestern neighbourhood of Yarmouk, with SDF fighters taking positions near a centuries-old mosque in the city's centre.
The News:
http://news.sky.com/ … is-in-raqqa-10952181
Posted at 00:05:05
(779 visits)

Find related information in War, Middle East