Wednesday, February 22, 2017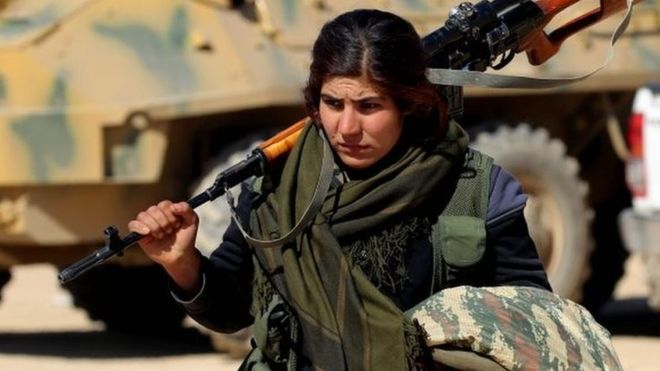 A US-backed alliance of Kurdish and Arab rebels has advanced into territory held by so-called Islamic State (IS) in Deir al-Zour province, eastern Syria.
Kurdish military sources said the Syrian Democratic Forces (SDF) had captured some 15 villages from IS.
Unidentified air strikes killed 11 people in one IS-held village, though it was unclear if this was linked.
The SDF hopes to cut IS's supply lines from the oil-rich province to the group's stronghold Raqqa, in the north.
Syrian government forces in Deir al-Zour have also been battling to push out IS, which commands most of the province as well as its capital of the same name.
The News:
http://www.bbc.com/n … middle-east-39050198
Posted at 23:53:29
(802 visits)

Find related information in War, Middle East