Wednesday, February 15, 2017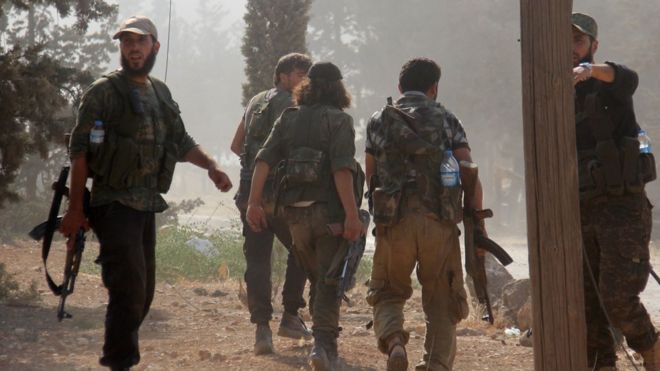 Dozens of fighters have been killed in clashes between two jihadist factions in northern Syria, reports say.
The battles involved Tahrir al-Sham, formerly an al-Qaeda affiliate, and Jund al-Aqsa, regarded as close to so-called Islamic State (IS).
UK-based Syrian Observatory for Human Rights (SOHR) said the fighting was a "war for influence" in Idlib province.
The News:
http://www.bbc.com/n … middle-east-38966601
Posted at 08:53:11
(998 visits)

Find related information in War, Middle East