Thursday, November 12, 2015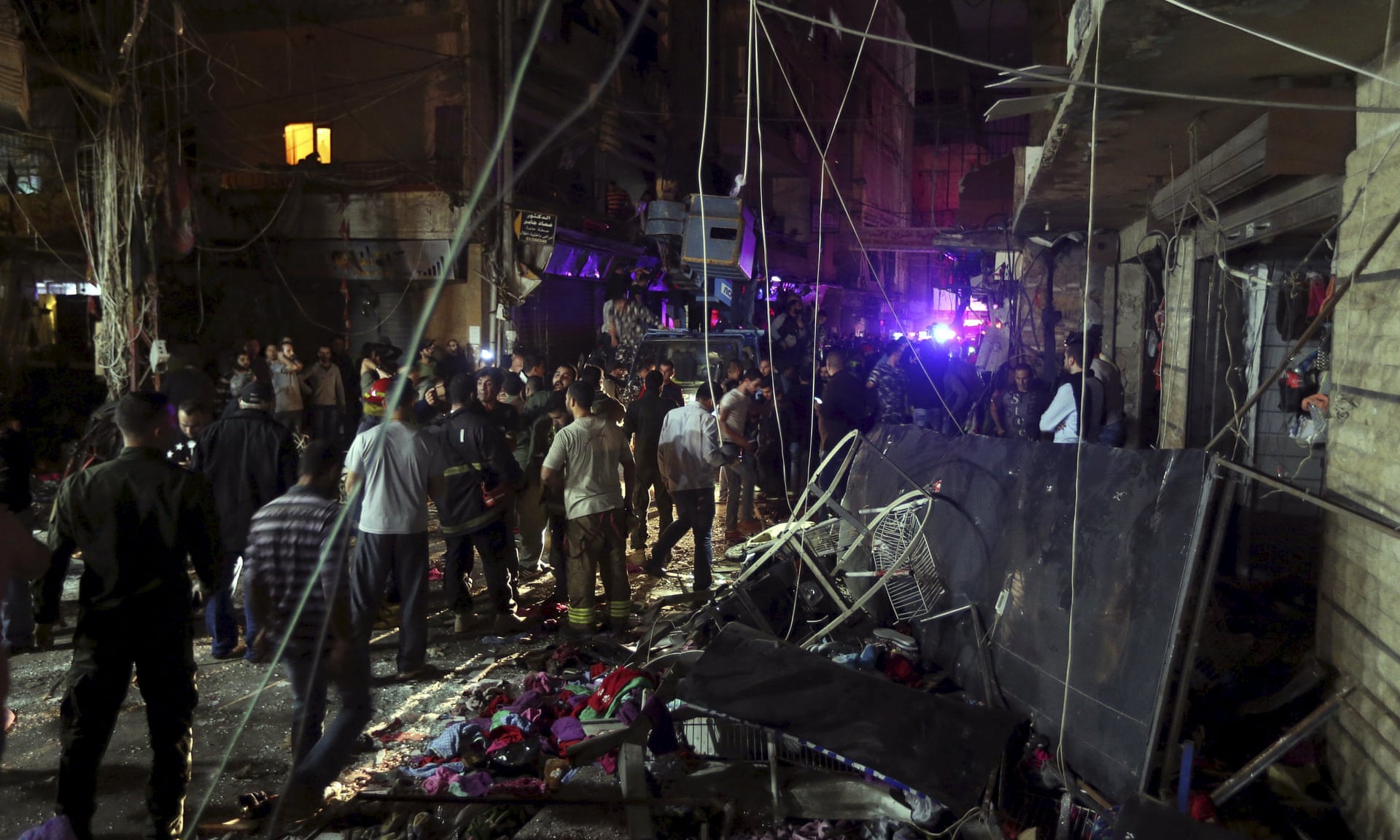 Dozens of people have been killed in Lebanon's worst terrorist attack this year after a double suicide bombing in south Beirut upended a fragile peace.
The health ministry said 43 people had died and 239 had been wounded in the twin blasts on Thursday, which targeted the Shia-majority district of Burj al-Barajneh. It was the first major suicide bombing to strike the country since a similar attack in January that targeted an Alawite area in the northern city of Tripoli. The number of casualties is likely to rise due to the severity of the attack.
The terrorist group Islamic State (Isis) claimed responsibility for the attack on social media, saying the first bomber had parked an explosives-laden motorcycle in the neighbourhood and a second bomber detonated his suicide vest in the gathering that arrived after the first attack.
The News:
http://www.theguardi … -at-least-20-lebanon
Posted at 22:05:58
(880 visits)

Find related information in War, Middle East