Friday, October 30, 2015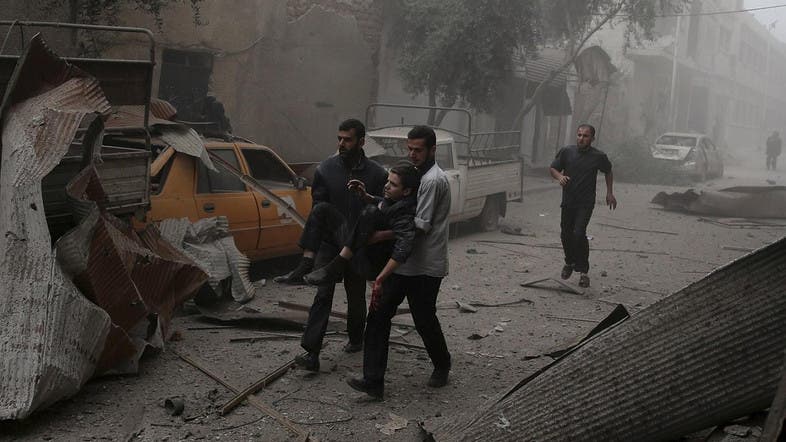 At least 40 people were killed and about 100 wounded when Syrian government forces fired missiles into a marketplace in a town near Damascus, a conflict monitor and a local rescue group said on Friday.
The Syrian Observatory for Human Rights, which monitors the war through a network of sources on the ground, said government forces fired 12 missiles at Douma, 15 km northeast of Damascus.
Douma has suffered intense bombardment in recent months in a wave of strikes the Syrian army has said targets insurgents that have launched attacks on government-held areas.
Syrian Civil Defence, a local humanitarian rescue group that operates in rebel-held areas, posted a picture on its Facebook page of about a dozen bloodied bodies laid on the ground on plastic sheeting and said more than 45 had died in the attack, which it said used guided missiles.
The News:
http://english.alara … n-Syria-s-Douma.html
Posted at 13:09:24
(1102 visits)

Find related information in War, Middle East