Sunday, October 11, 2015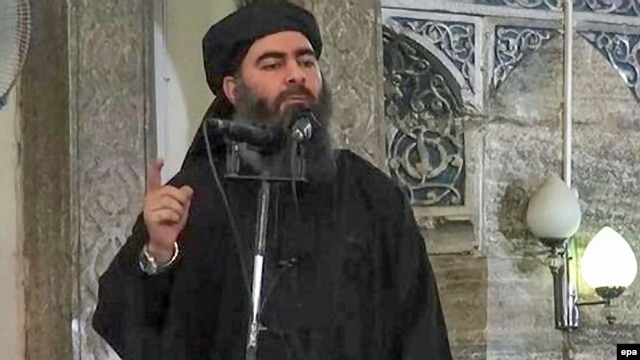 Iraqi security forces said on October 11 that they bombed the convoy of Islamic State (IS) leader Abu Bakr al-Baghdadi in an air strike near the country's border with Syria, though his fate remained unknown.
"Iraqi air forces have bombed the convoy of the terrorist Abu Bakr al-Baghdadi while he was heading to Karabila to attend a meeting with Daesh (IS) commanders," Iraq's security forces said in a joint statement.
"The location of the meeting was also bombed and many of the group's leaders were killed and wounded. The fate of murderer al-Baghdadi is unknown and he was carried away by a vehicle. His health condition is still unclear," the statement said.
Reuters cited local residents and hospital sources as saying that several senior IS figures were killed in an air strike in Karabila but that Baghdadi did not appear to be among them.
The News:
http://www.rferl.org … convoy/27300225.html
Posted at 23:07:38
(969 visits)

Find related information in War, Middle East