Friday, September 25, 2015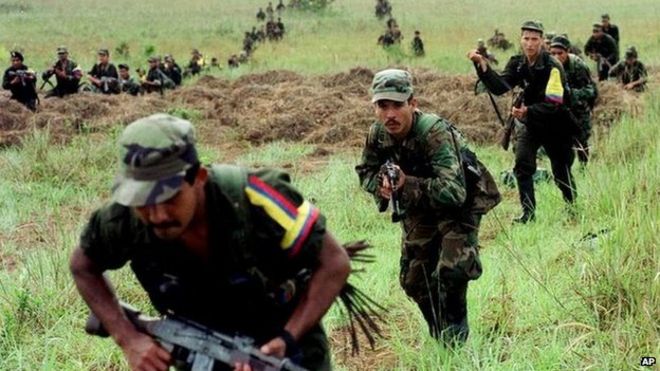 Colombian President Juan Manuel Santos and the top FARC rebel commander pledged on Wednesday to end their 50-year war within the next six months, sealing their pact with a handshake likely to stand as a lasting image in the South American nation.
Santos and FARC rebel leader Rodrigo Londono, better known by the nom de guerre Timochenko, also agreed the leftist guerrillas would lay down arms within 60 days of signing the deal, which now has an official deadline of March 23, 2016.
If successful, it would end a conflict that has killed 220,000 and displaced millions over half a century.