Monday, August 31, 2015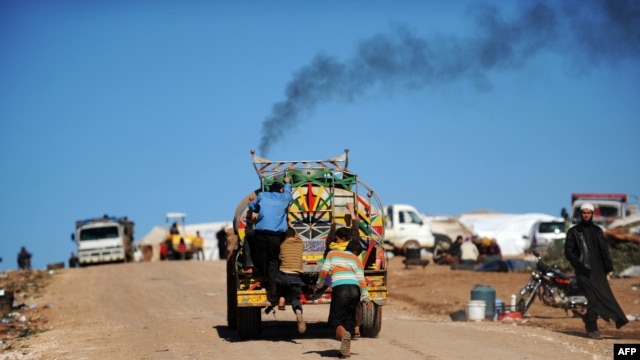 Islamic State militants are maintaining their offensive on towns at the heart of a safe zone that US and Turkish authorities want to carve out in northern Syria — despite Turkish fighter jets recently launching their first air strikes as part of the American-led coalition against the jihadist terror army. Rebel commanders say coalition strikes need to be ramped up to ward off the extremists.
The fight for the countryside to the north of Aleppo is now ratcheting up rapidly. Islamist rebel factions on Monday mounted several rocket barrages at IS positions in the villages of al-Madjanah and Tlalin. They managed to retake the town of Sadaf after heavy clashes with the extremists.
"Our fighters attacked IS headquarters in Sadaf town," said Saleh al-Zeina rebel commander. "The militants were forced to evacuate the town. The town is now completely under our control."
The News:
http://www.voanews.c … r-raids/2939631.html
Posted at 22:37:02
(1117 visits)

Find related information in War, Middle East