Tuesday, June 16, 2015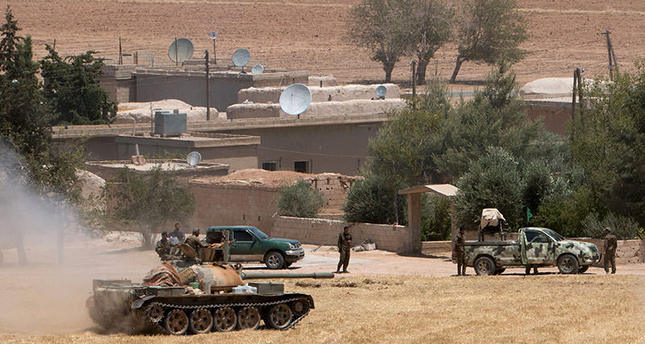 The Syrian Kurdish YPG militia said on Monday that it and its allies had taken full control of the town of Tel Abyad on the Turkish border, defeating the self-proclaimed Islamic State of Iraq and al-Sham (ISIS) fighters.
"It's now under complete control," YPG spokesman Redur Xelil said after a day of rapid advances in an offensive aided by U.S.-led air strikes. Tel Abyad had been important to ISIS as the nearest border town under its control to its de facto capital Raqqa.
The People's Protection Units (YPG) militia had earlier said that it had encircled the ISIS-controlled town of Tel Abyad, the nearest border town to the militant's de facto capital of Raqqa city.
Fighting between YPG militia and ISIS militants near the Turkish border has already forced 19,445 people to cross into Turkey from Syria since 3 June, according to a statement released by the Disaster and Emergency Management Presidency of Turkey ('AFAD' in Turkish) on Monday.
The News:
http://www.dailysaba … -tal-abyad-from-isis
Posted at 08:18:15
(1032 visits)

Find related information in War, Middle East