Wednesday, April 1, 2015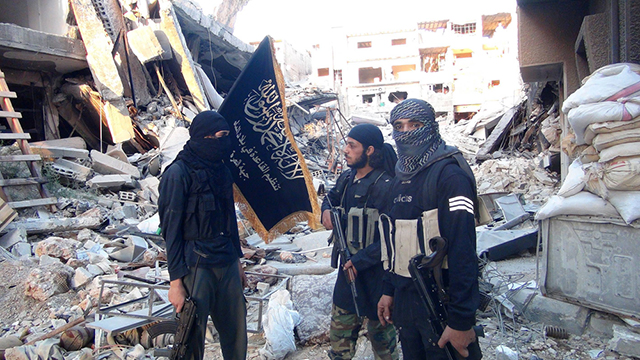 Islamic State militants have reportedly taken over large parts of a Palestinian refugee camp in Damascus on Wednesday, and are fighting with a group inside the camp.
This is the deepest incursion yet by ISIS militants into the Syrian capital. If they gain control of the Yarmouk camp, they can threaten President Bashar Assad's seat of power.
"Fighters from ISIS launched an assault this morning on Yarmouk and they took over the majority of the camp," said Anwar Abdel Hadi, director of political affairs for the Palestine Liberation Organization in Damascus.
The Syrian Observatory for Human Rights, a Britain-based activist group, said ISIS was in control of a "large part" of the camp after fighting with Palestinian groups also opposed to President Bashar Assad's regime.
The Observatory said clashes broke out Wednesday in Yarmouk between IS fighters and members of the Palestinian faction called Aknaf Beit al-Maqdis.
The News:
http://www.ynetnews. … 40,L-4643442,00.html
Posted at 22:15:07
(1374 visits)

Find related information in War, Middle East