Tuesday, February 24, 2015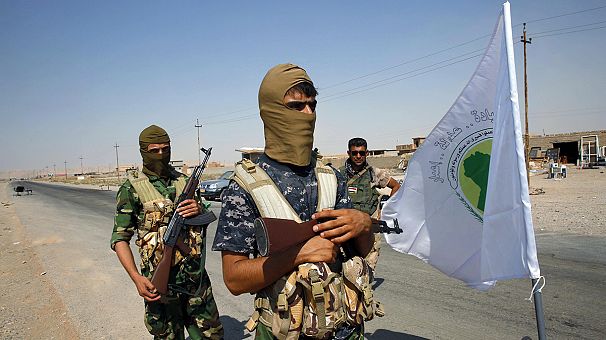 A top U.S. commander says Iraqi forces have launched an attack to recapture the western town of Baghdadi from Islamic State (IS) militants.
Lieutenant General James Terry, the senior U.S. commander of the U.S.-led coalition effort in Iraq and Syria, said on February 23 that some 800 Iraqi troops backed by U.S. warplanes were attacking Baghdadi, which was lost to IS militants earlier this month.
Terry said Iraqi troops have secured area around a nearby air base where U.S. marines are training Iraqi forces.
Terry also said IS progress in Iraq had been "halted" and the militant group can only carry out small attacks.
The News:
http://www.rferl.org … ensive/26864816.html
Posted at 22:03:25
(1031 visits)

Find related information in War, Middle East