Friday, September 28, 2012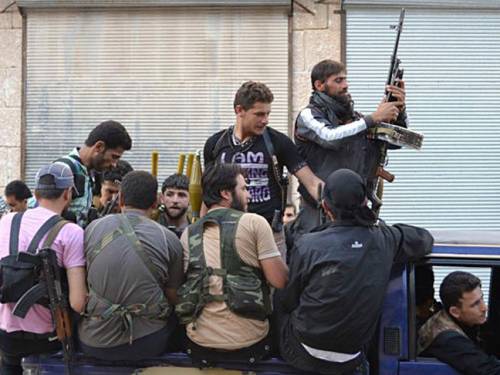 Rebels claim to have launched a "decisive attack" on Syria's second city, Aleppo, as the UN refugee agency warned as many as 700,000 refugees could flee the country by year's end.
"Tonight, Aleppo will be ours or we will be defeated," Abu Furat, a rebel commander, told AFP as several thousand fighters went on the offensive in the key northern city that has been a battleground since July.
The Syrian Observatory for Human Rights reported fierce combat in the early evening in the districts of Izaa and Saif al-Dawla in the southwest, involving "hundreds of rebel fighters".
The Britain-based group said 20 rockets had hit the central district of Sulaymaniyah, some of them striking an office of the political security service.
The News:
http://www.sbs.com.a … ive-Aleppo-offensive
Posted at 00:43:05
(1559 visits)

Find related information in War, Middle East