Wednesday, September 19, 2012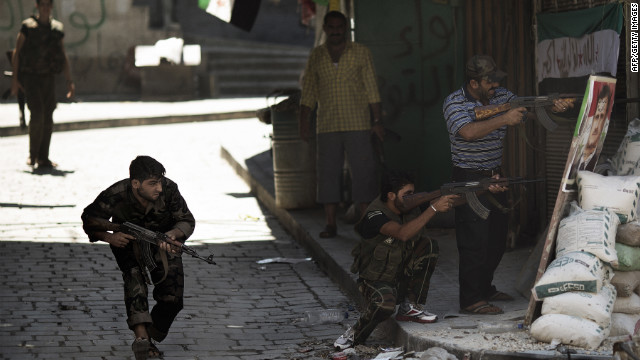 Rebels seized control of a border crossing on the frontier with Turkey on Wednesday, pulling down the Syrian flag and briefly allowing people _ some jubilant, some wounded _ to crawl under a barbed wire barrier between the countries.
Turkish authorities quickly closed the area and police prevented the crowd from trying to storm the border and cross into Syria.
"I am a free Syrian!" shouted Zisha Bargash, throwing his hands in the air, as he watched the takeover from the Turkish side. "This is the beginning of the end Assad. Game over."
A crowd of about a dozen people who managed to cross from Turkey to Syria hoisted a rebel flag to replace the national flag, sparking loud cheers and applause.
Syria's rebels have captured several other border crossings into Turkey, as well as one into Iraq, but Wednesday's seizure of the Tal Abyad post is believed to be the first time they have overrun a frontier post in the northern province of Raqqa.
The News:
http://www.newser.co … own-syrian-flag.html
Posted at 15:08:46
(1660 visits)

Find related information in War, Middle East