Monday, June 11, 2012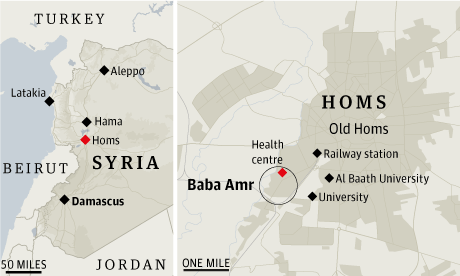 Syrian army forces killed at least 35 people in intense shelling of central Homs Sunday, activists said, as opposition forces appeared to escalate operations in other rebel hubs and around the capital Damascus.
The renewed assault on Homs and other rebel areas came as the newly elected head of the exiled opposition Syrian National Council called for decisive action from the international community to "stop the killing machine in a decisive decision under [United Nations] Chapter 7."
Kurdish activist Abdelbasset Sayda, who was named head of the SNC in Istanbul Sunday, also called on all members of the Damascus regime to defect.
"We call upon all officials in the regime and in the institutions to defect from the regime," Sayda told reporters in Istanbul.
The News:
http://www.dailystar … y.ashx#axzz1xVprUfmJ
Posted at 17:06:19
(1673 visits)

Find related information in War, Middle East